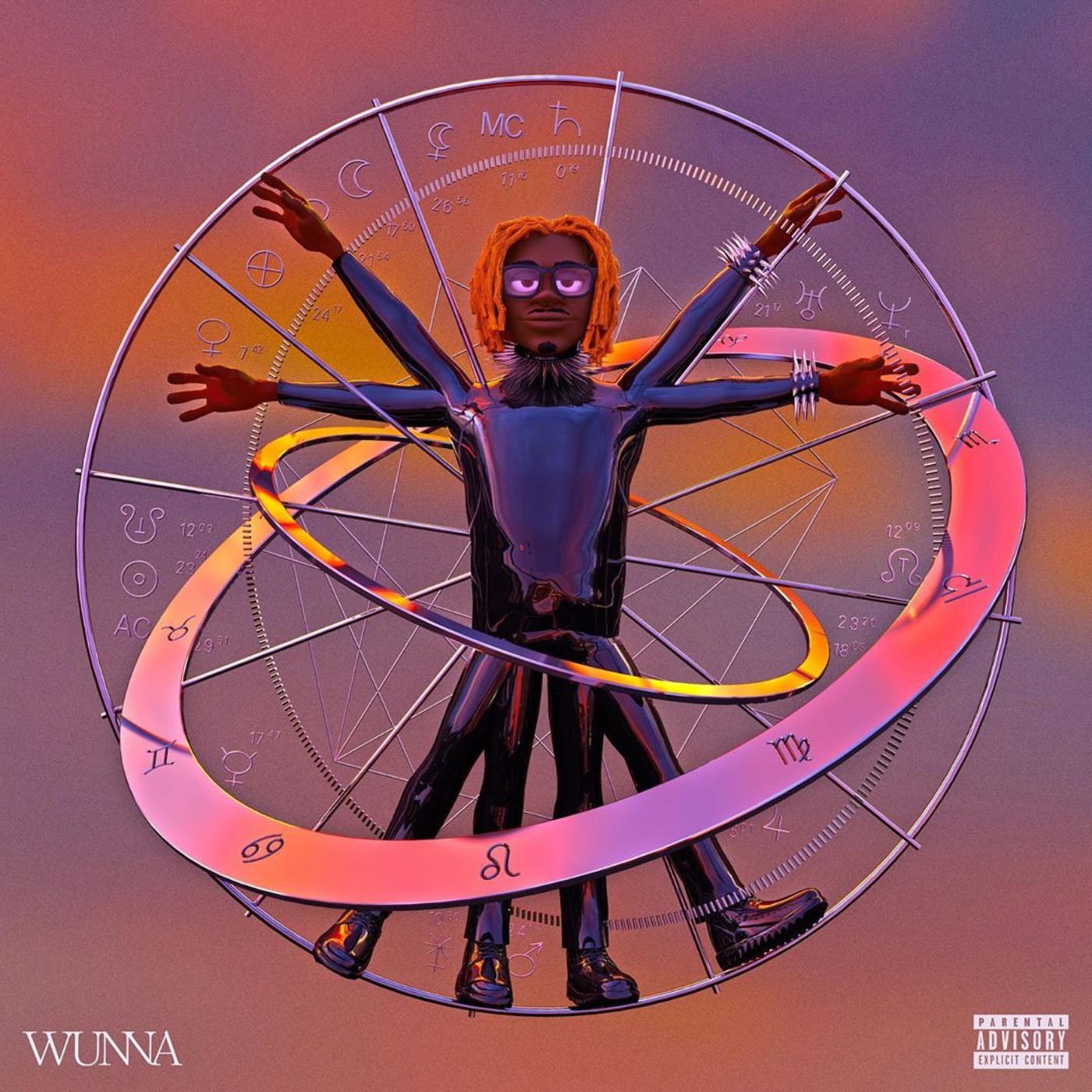 New music has been coming out. A ton of it. I can't say I've been super on top of it. Lately I've been heavy on the pods. But thanks to a couple friends with similar taste we always end up hearing about all the different albums and giving them a sampling. If there's one positive to come out of quarantine, it's that artists are not holding back as far as putting out music and interacting with fans. Whether it's hosting live sets, playing unreleased music, or putting out smaller projects to hold you over until the next album drops, our ears are definitely getting a little spoiled. Honestly, a ton of huge names have put out some really good albums. Some have definitely put out some mid with hits mixed in. And others might have flopped a little. Overall, it's all been pretty fun to listen to. If we are saying quarantine started in the middle of march, here are some artists that have put out albums you might want to check out: Drake, Future, Polo G, Buddy, Westside Gunn, Tory Lanez, and it goes on and on. But while some of these albums have been in heavy rotation, one has stuck out amongst all the rest.
Now I know this is extremely premature, but this new Gunna tape is that shit. As far as a little backstory on my personal following of Gunna (because no matter what music will always be subjective to someones taste and opinions): aside from songs he had been featured on, Drip Harder (his collaboration tape with Lil Baby) was the first time I was consistently hitting play on Gunna tracks. Fast forward to his "debut album" Drip or Drown 2 and to me it was a flop. The only song I paid attention to was 3 Headed Snake, one for the Thugger feature but also because it was charting at the time. While I know he has a ton of hits from mixtapes, we just aren't talking about that right now. Sure, I loved his features that came out in between but it just seemed like too much of the same sound (I felt this about his tapes too, it had a *new* but similar sound and flow). I probably missed out on some good songs in between on that album, but it just wasn't doing it for me. I tried to go front to back but couldn't. But with Wunna, it really is just a whole different vibe. I took a small chunk of time Friday night to listen, and immediately thought some tracks were hot. Next morning I ran it front to back and my initial hunch was right: this album was hitting. Hard. 
While I've always liked Gunna, he has been way more of a feature artist for me. Add a verse from him over beats with a certain type of vibe and it's a smash. Team him up with Baby or Thug and it's a home run. He has a pretty good ability to match the flow of the beat, fast or slow, and can deliver catchy bars even if sometimes it takes multiple listens to actually decipher what he's saying. On that first listen Friday night, I got through the first 5 songs in order, actually stopping in the middle of the 5th track (which was somewhat sacrilegious, as it was in the middle thug featuring on the track). I quickly couldn't believe what I had just heard: four solid songs that featured Gunna on his own. I hadn't looked up from what I was doing while listening, so I had to go back to find the 2 where I was really floored. Argentina and Feigning were the two tracks that really caught my attention, and I probably play them both once-to-twice a day as of recent (this has held true to the day this was posted: Wednesday). To me, the tracks where Gunna is solo on the beat are the ones that I really enjoyed for this project. And I think those first four songs are the hardest string of songs on the album. Other no-feature songs that are also getting a ton of playtime are Skybox, Met Gala, Rockstar Bikers and Chains, and Do Better.  
Gunna's rise to fame was with a ton of his peers who are currently sitting with him on the upper tier of the rap game currently. I first heard both Wheezy and Turbo on Gunna and Lil Baby's tracks. Along with Tay Kieth (think Yes Indeed), this crew has been budding for the past couple of years and now are go-to producers for artists both young and old. The same can be said about a Gunna or Baby feature. While some of their beats sound similar and always incorporate sounds they are famous for, the beats on this tape really are "outta here". From crazy trappy robotic beats to beautifully constructed string samples, the beats selected by Gunna and his team really are next level. Along with this Mount Rushmore of globally recognized producers, we get a couple beats from a relatively less known Taurus,who has chefed up beats for Gunna and Thugger plenty of times. One of my favorite beats on the album Skybox was cooked by Taurus. Bottom line: some of my favorite beats of 2020 so far have been on this album. 
And to top off this album analysis, we must lastly give credit to Gunna again. First, for selecting features that really compliment him. Obviously we knew that Thug and Baby were going to pull up on a song or two. Travis and Roddy both also work well with Gunna and you can feel each of them feed off the energy of the other. Gunna on this album really finds different flows and cadences for his raps, and I think that is something that shines the brightest of all the stars in this album. He raps in fast paced pockets we aren't used to hearing. Whether he is matching and going along with his feature, or completely going to the beat of the drums, Gunna is proving that he isn't a one trick pony. Before this album I thought Gunna for me was purely a feature artist. I thought I would only toss Gunna on if I was vibing that auto-tuned style and barely-legible lyrics. Boy was I wrong! I have now been listening through WUNNA close to once a day front to back. And haven't gotten tired of it (yet). Let's see how long it'll last.